Family Fitness Night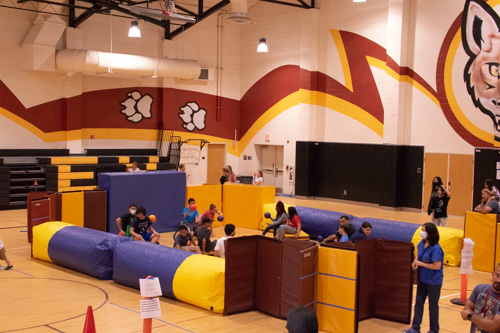 On May the 4th Be With You, there is a Family Fitness Night hosted by DCIS PE in the gym from 6:00-7:00 pm. There are no reservations required. And, every student who attends will receive 9 PBIS points. 
"The idea of Family Fitness Night has gone on long before I got here. It's been an event that we've had at this school for a long time – something we are excited to bring back and get to have again this year after a couple of years of not having the event," said DCIS Assistant Principal Mrs. Tarasi. 
Staff and students are excited to have the event return and they're looking forward to a night of fitness and fun.  But, what was the reason for creating this event in the first place, and what ideas led to the theme?
"We like to introduce our parents to our physical education program. It's the end of the year and we want to get them excited about coming to our program. It's one of those events that our admin likes to have at our campus. We decided this year that we wanted to have a theme and since we already had our Star Wars theme, we just wanted to carry it through," said P.E. Coach, Ms. Rose.
As we are inching closer to this annual event, the activities are beyond the galaxy, including Jedi Goalie, Lightsaber Balance Battle, and more!
Remember to have fun, and most of all, May the 4th be with you!