"When You're Gone" Review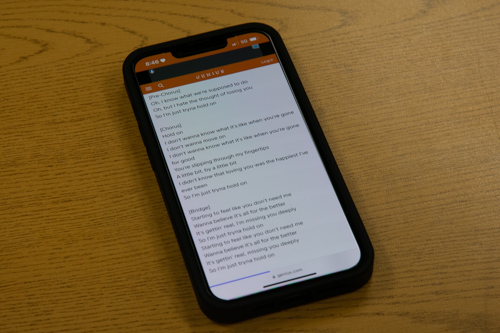 Shawn Mendes' new song "When You're Gone" is amazing. Debuting on March 31, this song was inspired by his latest break-up with pop star Camila Cabello. Written and sung by Mendes, the song is definitely one for the Billboard charts. 
The lyrics start off as Shawn sings about his story of his breakup with Cabello. The lyrics display a true experience about his relationship with her and how he regrets taking her for granted. He reveals that he is upset that he let a good thing slip away.
The refrain again references Cabello by explaining that when she left, he was upset. Saying that she was slipping though [his] fingertips creates the image that Mendes slowly lost his feelings for her. The way Mendes sings the lyrics so passionately while including heavy instrumentals adds to the emotions of the song. 
This song has various reasons that make it great. But the main quality that gets listeners hooked is the beat which create a boost of energy for the listener. The shift from each verse gets stronger and more powerful as the song progresses. "When You're Gone" is one of those songs that surely gets the Mendes army moving
The rhythm doesn't stand on its own. The music video is equally enjoyable. It shows how happy Mendes was while performing his song. His emotions on stage create a vibe that really connects to the lyrics. His fans are screaming, the stage is filled with spotlights, and Mendes wears the biggest smile. The pure joy on Mendes's face is contagious. The viewers can witness a great performance through the happiness expressed in his concert. 
The music video also includes a change in backdrop, moving from black and white to radiant, vivid color. The darkness in the beginning likely represents how alone he felt at the start, while the color change displays how Mendes found happiness and joy. This visual change invites the listener to enjoy the video that much more.
Overall, the song is magnificent. The upbeat rhythm, personal connection, and extraordinary music video bring a much-deserved 10/10 from the Day Creek Howl.