A Cinderella Story to Remember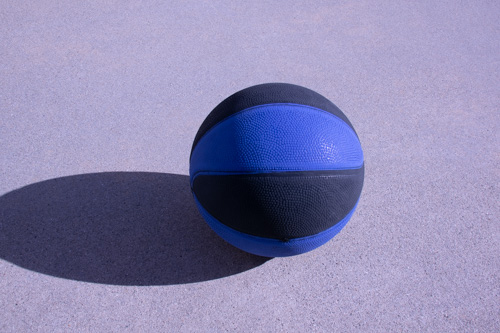 March Madness has been filled with upsets and surprises. Some of the top seeds including Auburn were knocked out in the earlier rounds, while some of the lower seeds including St. Peter's took down some of the strongest teams in the nation. Throughout the tournament, the Peacocks have made a March Madness run to remember.
"Saint Peter's and Coach Shaheen Holloway embodied the meaning of March Madness and why we love the Cinderella story in the dance. They went out there to prove they belong and did. Thank you for taking us on the journey with you Peacocks," said Robert Griffin lll.
The first huge upset was their victory over #2 Kentucky Wildcats in the round of 32. Again, the Peacocks were ranked #15 in the East Region and they were facing the Wildcats who were heavily favored. No one expected a Peacocks win, yet the underdogs came out and proved themselves with a 85-79 win. A 27-point bomb from Daryl Banks lll and a 20-point performance from Doug Edert led to a St. Peter's shocking win.
"Kentucky spends 12.5x as much on men's basketball as Saint Peters. I am almost certain this is the biggest upset by expenditures ratio ever," said Timothy Burke.
Punching their ticket to the Sweet 16, the Peacocks are possibly facing their biggest opponent yet, the #3-ranked Purdue Boilermakers. Going into the game, St. Peter's were 12.5 point underdogs according to DraftKings. However, the fire in their locker room did not go out. With top draft prospect Jaden Ivey leading the way for the Boilermakers, St. Peter's needed to step up and play the best they have played all year. And they did just that, the Peacocks ran away with a 67-64 win.
"We're making history," Edert said. "We're looking forward to making more history."
Late in the game, with about a minute left, Jaden Ivey started to heat up. After nailing a shot from downtown, the Boilermakers only trailed by one. They fouled Doug Edert, who knocked down both free throws putting Purdue down by three. Ivey missed the game-tying three by inches resulting in a Peacocks win. The St. Peter Peacocks had made history as the first 15 seed to make the Elite 8 in March Madness history.
"It was everything to us," Holloway said. "We've had a chance to get like a mini-camp. We didn't play in 28 days so they got a chance to go out there. Things weren't going well in the first half of the season. It got me a chance to really change some things around, go back and watch film and get back to the drawing board. The break was everything for us."
After making history, the pressure was on. The Peacocks were taking on one of the most successful college basketball teams in history, the North Carolina Tar Heels. Although this may not be their best year, the Tar Heels were still favored by many to go deep in the tournament.
"It's just unbelievable. The thing that just jumps right out is how much [their] players love playing. They have a chip on their shoulder and a toughness and a confidence to give everything that they have on both ends of the floor on every play. And they're here for a reason, because they're an incredible team, but they're also incredibly tied together. Tremendous chemistry. On Sunday it'll be our toughest game of the year," UNC head coach Hubert Davis said.
Coming into the game, according to most betting odds North Carolina was heavily favored. For possibly the first time in a St. Peter's game during the tournament, the odds were correct. St. Peter was finally taken down and their historic run came to an end. A commanding 69-49 win for North Carolina sent the Tar Heels to the Final Four. Although most fans knew this run would come to an end eventually, most hoped to see them make the Final Four and have a chance at the national championship.
"It's a very emotional time after a loss, a tough loss, and I really thought we were going to win this game," Shaheem Holloway said. "No disrespect to them. I just thought we could match up with them pretty good."
Possibly the most amazing run in March Madness history came to an end, and no one should take it for granted. St. Peter's left a stamp in the history books of March Madness.