The Mask Mandate Debate Rages On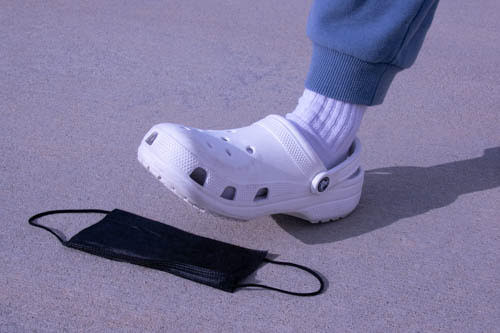 Despite the decline of mask mandates across the nation, the governor of California has delayed his decision of dropping requirements in schools. In response, the Etiwanda School District has retained its mask mandate, stating on their website that "mandatory public health directives for schools continue to require students and staff to wear face coverings while indoors." 
The CDC has repeatedly stressed the importance of masks and that they prevent Covid cases in schools.
According to the CDC website, "[A study] found that during the two weeks following the start of school, the average change in pediatric COVID-19 case rates was lower among counties with school mask requirements (16.32 per 100,000/day) compared with counties without school mask requirements (34.85 cases per 100,000/day)." 
Masks have been required in schools around the world for nearly two years. However, the governor removed the mandate for public places immediately after the Super Bowl where big-name influencers and celebrities were widely seen without them. Critics immediately pointed out the hypocrisy. If such big events like this are not requiring masks, then students should no longer be required to wear them.
States like Maryland have left the decision at the hands of the local school boards to decide.  The Maryland Board of Education's vice president Charles R. Dashiell Jr. said, "As the health data is continuing to show improvement, we are now at a point where we can restore the authority for these decisions to our local jurisdictions." 
On February 16, Gavin Newsom announced that "the state's mask requirement for vaccinated people in most indoor settings will lift. The requirement, which began in December as COVID-19 cases climbed, won't be extended again because infection rates are dropping."
Eventually, masks will not be required for schools as Covid dissipates, yet some students and teachers may still choose to wear them. It's likely that school boards will see ongoing conflict reflecting the current split as passionate opinions remain regarding the mask mandate and vaccines.
The mask mandate has prevented the scheduling of many indoor activities. This has been hard on staff members and students who are trying to recover from the pandemic. Traditional events have not been the same, but the principal hopes that will not be the case for long.
"What I think would change is that we would go back to a more normal setting, where if you are indoors, you don't have to wear a mask. Other than that, our hope is that it would open other things that we haven't been able to do. But, with such little time in the year, I don't know if we will be able to do it," said Mr. Apodaca, principal of Day Creek.
Clearly, staff are disappointed with the amount of missed events that would normally occur during a regular school year. The true effect of these missed events will not be known for a while, but the winds of change are evident.