COVID-19 Cases in California Suppress Three Million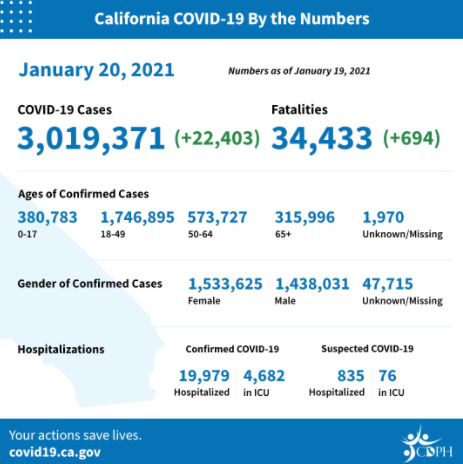 According to a tally done by Johns Hopkins University on January 18th, COVID-19 cases in California have reached over three million!  California is the first state to have reached this number, but with a population of over 40 million, some weren't very surprised.  However, this rapid increase in cases came as a big surprise for most, mainly due to the fact that California had counted two million cases in late December of last year.  
Officials say that this number could increase even more once the full effect of holiday gatherings is taken into consideration. California's death toll due to COVID-19 has reached over 33,600 cases of coronavirus.  This has put enormous pressure on hospitals throughout the state.