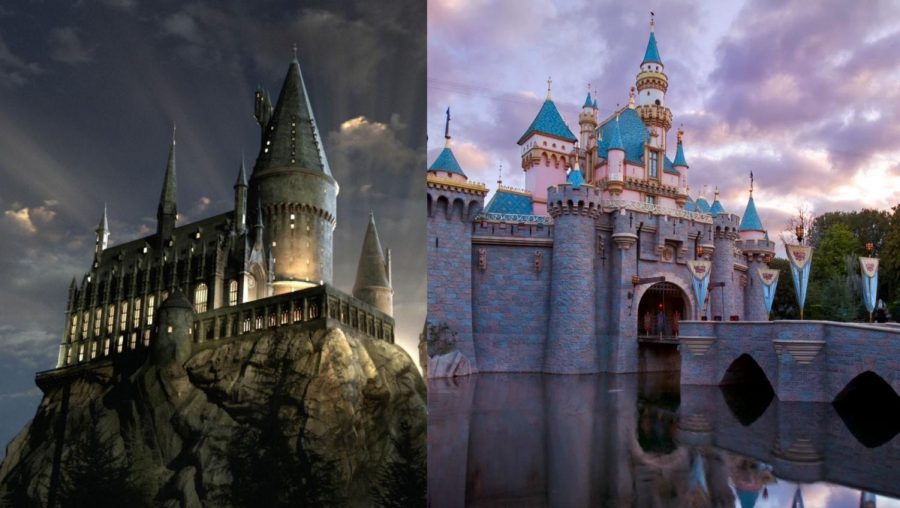 azcentral.com
One of the common known debates is whether Universal Studios or Disneyland is the better theme park. Universal Studios features more adventurous rides, while Disneyland displays fairytale themed rides.
"I prefer Universal Studios because it has a lot more [entertaining] rides and more adventurous rides. I like Disneyland but their rides aren't as enjoyable," says Pooja H, a seventh grader. "Other than the rides, the special effects show at each park are really neat but I liked how Universal was interactive."
"I prefer Universal because there are bigger rides as well as they are adventurous. Also, they can be enjoyed by people of all ages. Meanwhile in Disney, the rides seem more for little kids. Since I am a Harry Potter fan, I really enjoyed how they portrayed that through a ride. The wait in Universal Studios can be long, but the rides are worth the wait," says eight grader Vaishnavi A.
Though it's always wonderful to go to your favorite amusement park, each of them has their flaws. 
"If I were to change something about Disneyland, I would try to increase the quality of the rides" says Pooja H., "Whenever I go to Disneyland the rides either break or stop while the rides in Universal are smoother."
"I would add rides that themed around newer or more popular movies in order to make the park more entertaining or add some rides from California Adventures to the rides in Disneyland park" says Vaishnavi A, "For example, one of the most popular rides in Universal are the Harry Potter themed rides."
These students offered their rating out of ten on the park of their opinion.
"I would rate it  an eight because there are not as many rides. However I rate it so high because the rides are much more enjoyable than Disneyland. Like I said before, the line is definitely worth the wait at Universal," says Vaishnavi A.
"I would probably rate it a nine or an eight and a half out of ten because it does have some flaws. The robes and the wands there are like 60 bucks. Other than that really enjoyed the rides and would definitely pick Universal over Disney," says Pooja H.
So what is the final verdict? Disney or Universal?