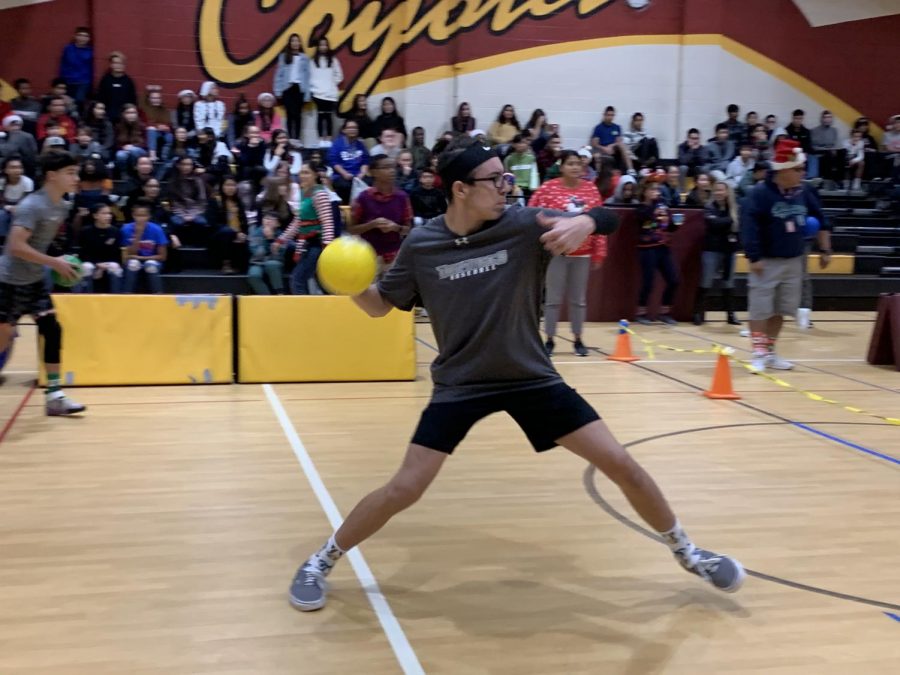 Shivani R.
Dodge balls fly through the air . Students cheer from the bleachers. Everyone watches closely. Welcome to the 2019 Survivor Ball tournament. 
This annual event takes place two days before Winter Break. Instead of going to elective, students spend two periods on December 18th and 19th in the gym cheering on their peers. There are boy and girl rounds across each grade level. P.E. teachers referee as teams compete in 5-minute rounds. Winners move on while the losers are eliminated. This continues until there are two winning teams for each grade. 
Each player is requested to give $5 to participate in the tournament. The money goes to the charity of their choice. Students can donate to the American Society for the Prevention of Cruelty to Animals, American Heart Association, National Breast Cancer Foundation, Childhood Leukemia Foundation or American Lung Association. When students sign up, they also receive three PBIS points, part of an online reward system used at Day Creek to promote positive behavior. 
Teams range from 2 to 10 people, and they can show their spirit by dressing up in matching costumes or wearing colors to represent the charity of their choice. Students also come up with creative names for their teams. 
The winning teams of the Survivor Ball tournament receive 9 PBIS points, a free Coyote Run Pass (similar to a mile pass) and a pizza party after Winter break. 
The results of the tournament are below. Great job, Coyotes!