P.E. Testing – Does It Really Matter?
Hang on for a minute...we're trying to find some more stories you might like.
"The FitnessGram Pacer Test is a multistage aerobic capacity test that progressively gets more difficult as it continues. The 20-meter pacer test will begin in 30 seconds. The second time you fail to complete a lap before the sound, your test is over. The test will begin on the word start. On your mark, get ready, start."
Sounds familiar, right? These are the words that students dread most. And remember the push-up tests? Of course, you do. But do these tests really matter?
Unless you would like to be a fitness coach, workout instructor or Dwayne "The Rock" Johnson, you most likely will not need these abilities to get into Harvard Medical School.
Luckily in high school, passing the FitnessGram is not a graduation requirement.
No, we are not saying that being healthy is a bad thing. Health is one of the most important things in life. But is being tired and weak after a day of PE testing really the best thing for students? The Day Creek Howl decided to interview some Coyotes and PE instructors to hear their thoughts about how testing benefits students.
"(Testing) gives you a focus in PE. Just one area you can focus on," said Mr. Nemecek.
You can always try to improve in that area, pushing yourself to your limits to show yourself and others what you can really do. It's sort of like the P.E. version of striving for that higher test score in language arts or math.
But some students felt differently about the situation.
Samantha M. said that testing does not benefit you because "…it's the same (testing areas) and you get judged if you don't get a good score."
According to PE teachers, students do not understand why testing is valuable or necessary. Some kids say that while tests assess their physical ability, they also make kids hate running. In addition, tests also cause them to feel that they will be ridiculed and criticized by their peers.
When asked why students felt this way, Mr. Henry said, "Because they don't see the purpose. They don't understand the purpose."
There were some rumors that the PACER test was being banned for child cruelty. Too bad those rumors were false. So what do you think, Coyotes? Is hearing "up… down" over and over getting old? Or do the tests keep students motivated to work harder?

About the Writer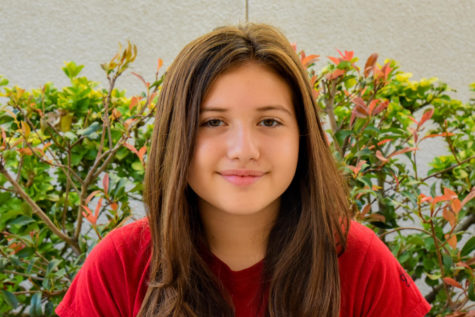 Tori D., Writer
Tori plays club volleyball. She loves baking and playing with her two puppies. When she grows up she either wants to run her own business or be a physicist...