Drew Brees' New Record
Hang on for a minute...we're trying to find some more stories you might like.
As some of you know, quarterback Tom Brady became the third person in NFL history to throw for 500 touchdowns. Now, New Orleans Saints quarterback Drew Brees holds the record of most passing yards by a quarterback, with 72,103 yards, and is one touchdown away from 500.
The Saints battled the Washington Redskins last Monday. Drew Brees entered the game 201 yards short of Peyton Manning's 71,940 passing yards. In the second quarter, he threw a 62-yard touchdown pass to rookie receiver Tre'Quan Smith, which gave him the all-time passing-yards record.
After breaking the record, he went to his children and told them, "I love you guys so much. You can accomplish anything in life if you're willing to work for it." Tears were shed, both by Saints' fans and players.
Drew Brees has put together a stellar career. After entering the league in 2001, he has thrown for 4,000 yards every season since 2006, including five seasons with 5,000 passing yards, which is an NFL record. He has one Super Bowl ring, has been to eleven Pro-Bowls, and has punched a ticket to Canton, Ohio.
After this, one can only imagine where else Brees can put his name in the history books by the end of his amazing NFL career.

About the Writers
Dylan R., Writer
Dylan is very serious about his education. One of his hobbies is football.  His favorite team is the Patriots and he hopes to become the best tight end...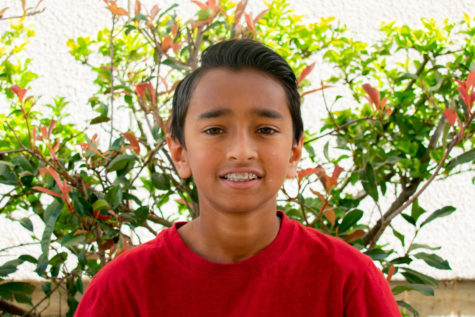 Raghu C., Writer
Raghu is the sports writer for the Day Creek Howl. He loves watching and playing basketball. He's also a Warriors fan. Raghu also likes football, though...