Avengers: Infinity War Movie Review
Hang on for a minute...we're trying to find some more stories you might like.
Avengers: Infinity War earned fantastic reviews that reflect the quality of the movie. It earned a whopping 84% on the Tomatometer, which is good considering the amount of professional critics that shared their opinion in the matter. The public audience seemed to have enjoyed it as well because it earned a well deserved 93% on the Audience Score.
Although the directors of the film have asked not to reveal important parts of the film, we do want to provide a brief summary. The Avengers and some of the other Marvel super heroes join forces in order to try and defeat Thanos. Thanos is on a mission to collect all six Infinity Stones and our beloved heroes were not about to let him take the stones so easily because the fate of humanity rested on it. The fight scenes had so much action that they were enough to have you at the edge of your seat, you could probably fall a couple of times too if you are not aware of your surroundings.
The film was a great experience in all and is very recommendable for some audiences because it is PG-13. If you do end up seeing the movie, I would urge you not to share storyline information about it. Enjoy it yourself and let others appreciate it as much as you did

About the Writer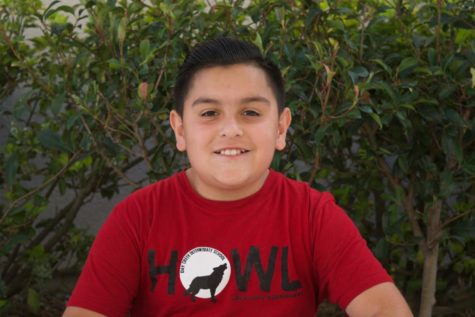 Ceasar C., Writer
Ceasar C. is a seventh grade staff member of the Day Creek Howl. In his free time, he likes to watch movies and play with his dogs. His favorite theme...