Naptime In Middle School?
Hang on for a minute...we're trying to find some more stories you might like.
Naptime. The blessed part of kindergarten designated for sleep and sleep only. What was once taken for granted is now part of our most tender memories of when we were young. But as teens, with school being longer and more grueling, we need sleep more than ever. According to The National Sleep Foundation, American teens need at least 8-10 hours of sleep per night, yet only 15% get the minimum 8 hours. Schools! If you're out there and reading this, answer our call and make naptime a thing again.
At Las Cruces High School in New Mexico, they offer "resting periods" to their students. Kids have access to a sleep pod. If you are wondering, this is a comfortable chair that plays relaxing music and is used to give students up to twenty minutes of rest between periods. Sound similar to those early years of life? They've discovered a modern-day carpet square.
"These privileges are only given to students with anxiety or that may have had a bad week," says Jedd Henley, the principal of LCHS.  Worry not, there are plans of expanding this to all of the student body. "There has been an extreme amount of success and improvement with students' grades and overall enjoyment of the school system."  Am I the only one thinking about moving to New Mexico when I get into high school?
It's not just New Mexico. Schools and colleges all over the East Coast are beginning to allow nap time, and it's spreading to more and more schools in the US (seriously California, you need to get to work on this ASAP).
Lori Stratton, who, aside from being a high school english teacher is also a mother of three and a writer for various local and national publications, said,  "A little rest during an otherwise packed school day helps students face mounting pressure." I am disappointed in my own school for not embracing this idea as well.
After speaking with Day Creek Intermediate Principal Apodaca, The Howl has uncovered why our district deprives students of the thing so many middle schoolers crave. "The change would be too complicated," Apodaca said. "There are so many factors. Would only certain students get to do so? Or would this become a collective school activity?"
He brings another issue to surface as well: Would this mean more school? The problem is, that if they were to make naptime happen, many districts mandate that students have a certain number of hours of learning a year. "That could mean lengthening our school days an extra half hour or so – maybe shortening breaks."  
This realization pains me, as the cost of a nap is incredibly great. If they integrated naptime to our schedule, we could be getting out later or even- dun dun dun- taking days off break. There is not much we can do, unless adding on more days of school sounds like a pleasant compromise (which it isn't). All I can say is, flights to New Mexico are very low this time of year.

About the Writer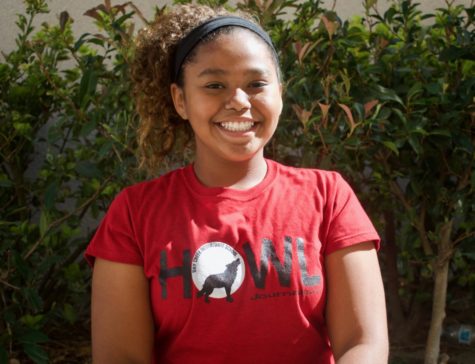 Sol A., Writer
Sol A. is a seventh grader at Day Creek intermediate. Sol loves to read, write and bake. When she grows up, she wants to be an actor, director or journalist....